Elm Coordinator
Media
Groundworker
Meg Cunningham is the newest addition to the Woodpecker crew. She spent her childhood frightening her parents by climbing trees to dangerous heights, and is excited to learn all about tree care from experienced team members.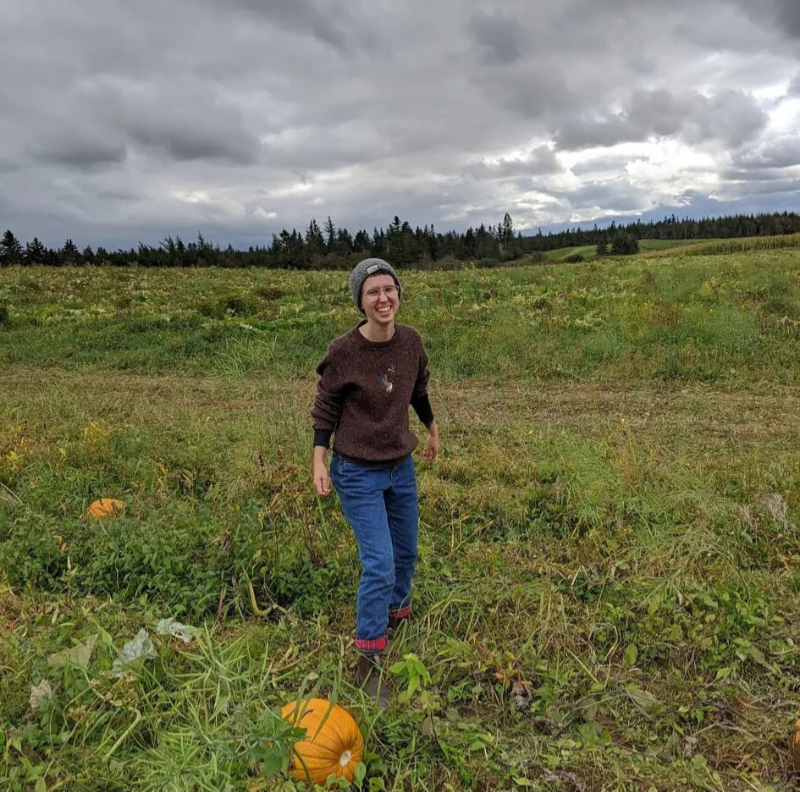 Meg is a former radio journalist with CHMA 106.9FM, where she loved to write about the Wabanaki forest and wild food foraging. She has loved the outdoors for her entire life, and relishes every opportunity she gets to live and work in the sun. Right now she assists Kevin in routine maintenance and online content, and is currently receiving on-the-job training out in the field.
So far, Meg has learned about knots, tree identification, safety, and chainsaw use. She is an enthusiastic experiential learner, and is interested in learning as much as possible about tree care from the team.
When she isn't working with the Woodpecker crew, she is often found having a picnic with her partner Madeleine by the swan pond or at the farmers' market. She also enjoys cooking, reading about food, and playing Crokinole with her family.