Assistant Manager
Field Arborist
Elm Coordinator
Meg Cunningham spent her childhood frightening her parents by climbing trees to dangerous heights, and is now learning about tree care from experienced team members.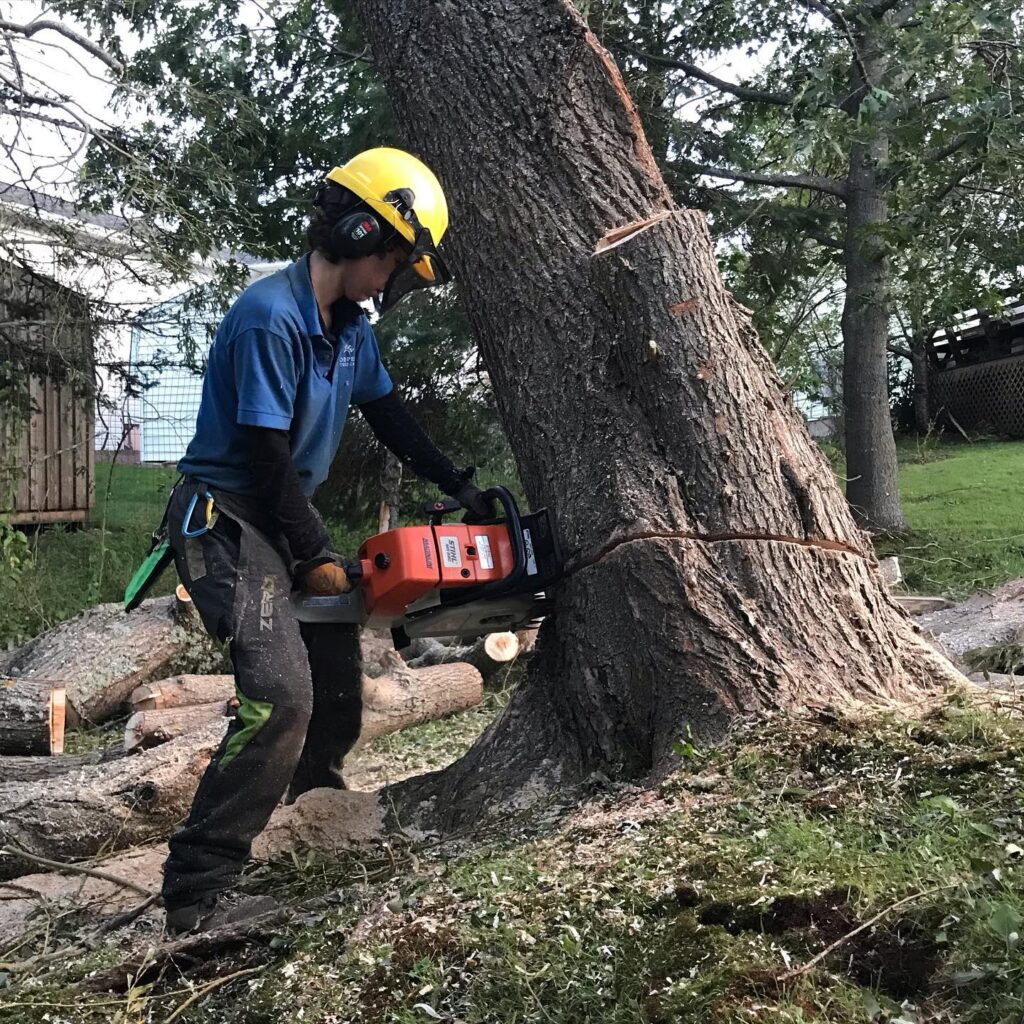 Meg is a former radio journalist with CHMA 106.9FM, where she loved to write about the Wabanaki forest and wild food foraging. She has loved the outdoors for her entire life, and relishes every opportunity she gets to live and work in the sun. She is often found on the ground of a Woodpecker Tree Care worksite, answering the phone, taking photos of her semi-reluctant coworkers for social media, or drinking coffee out of something other than a cup. She also writes the blog posts and newsletters for our website.
Meg has taken her chainsaw safety course and completed her pesticide certificate to help administer DutchTrig, and is Woodpecker Tree Care's apprentice climber. She is an enthusiastic experiential learner, and is interested in learning as much as possible about tree care from the team.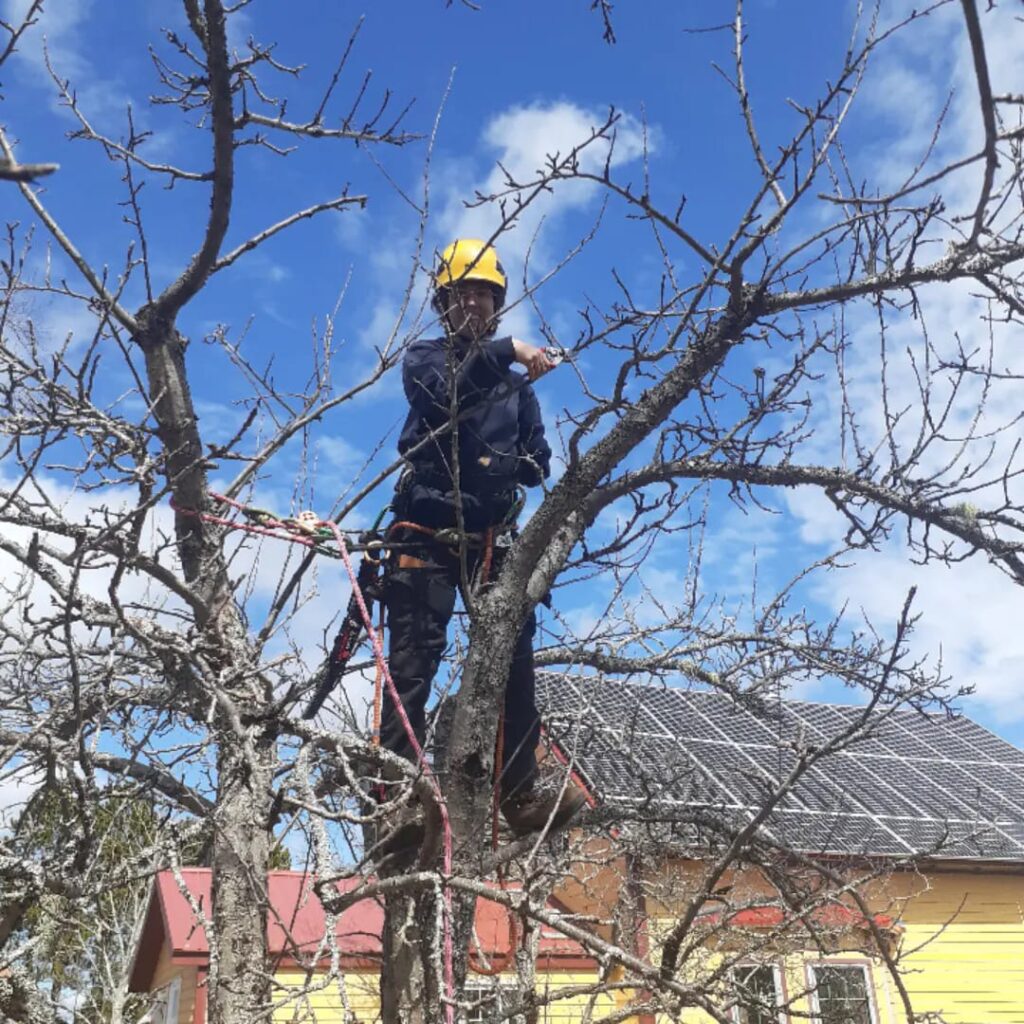 When she isn't working with the Woodpecker crew, she is often found picnicking with her wife, Madeleine, or chatting with farmers' market vendors.