The fifth installment of "Meet the Team Monday" features the newest addition to the Woodpecker Tree Care crew, Meg Cunningham.
Meg started with Woodpecker Tree Care by washing trucks, but her role has developed since then. Meg is the current Maritime Elm Protection Initiative coordinator, and is responsible for organizing the annual DutchTrig vaccination campaign. She is also the author of the majority of Woodpecker Tree Care's recent online content, including "Meet the Team Mondays."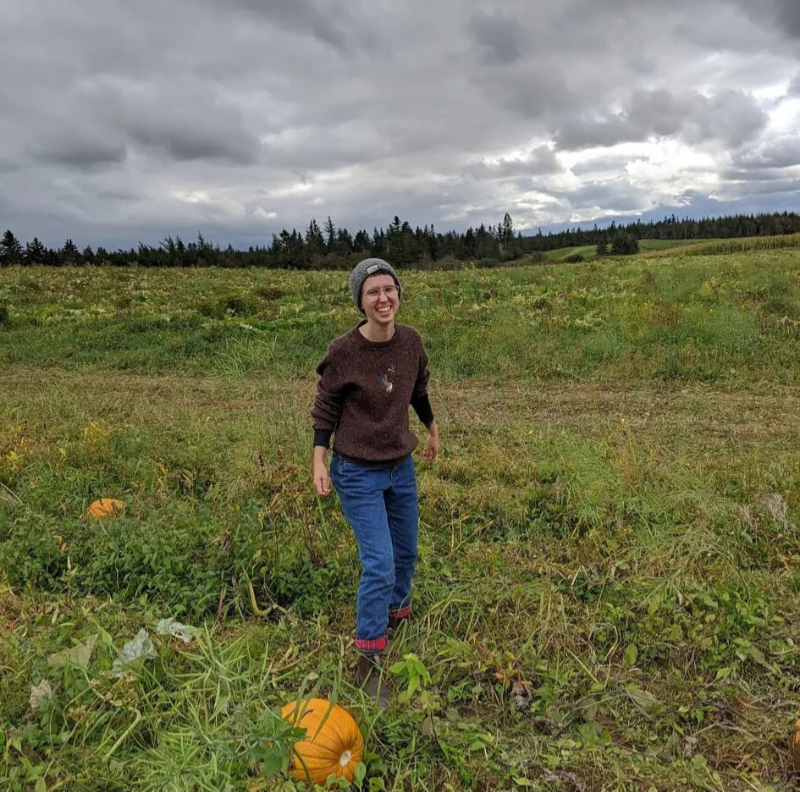 Some might remember Meg's face from her semi-friendly barista days at the Black Duck Café, which is where she met her partner Madeleine, or from her past career as a radio journalist with CHMA 106.9FM. When she isn't writing or learning about tree care, she can often be found having a picnic with her partner by the swan pond, cooking, reading about food, or playing Crokinole with her family.
Meg is spending more time with the crew out in the field, and is being trained as a groundworker. She's learning how to tie knots, use a chainsaw, identify trees, and haul wood chips across the Maritimes.