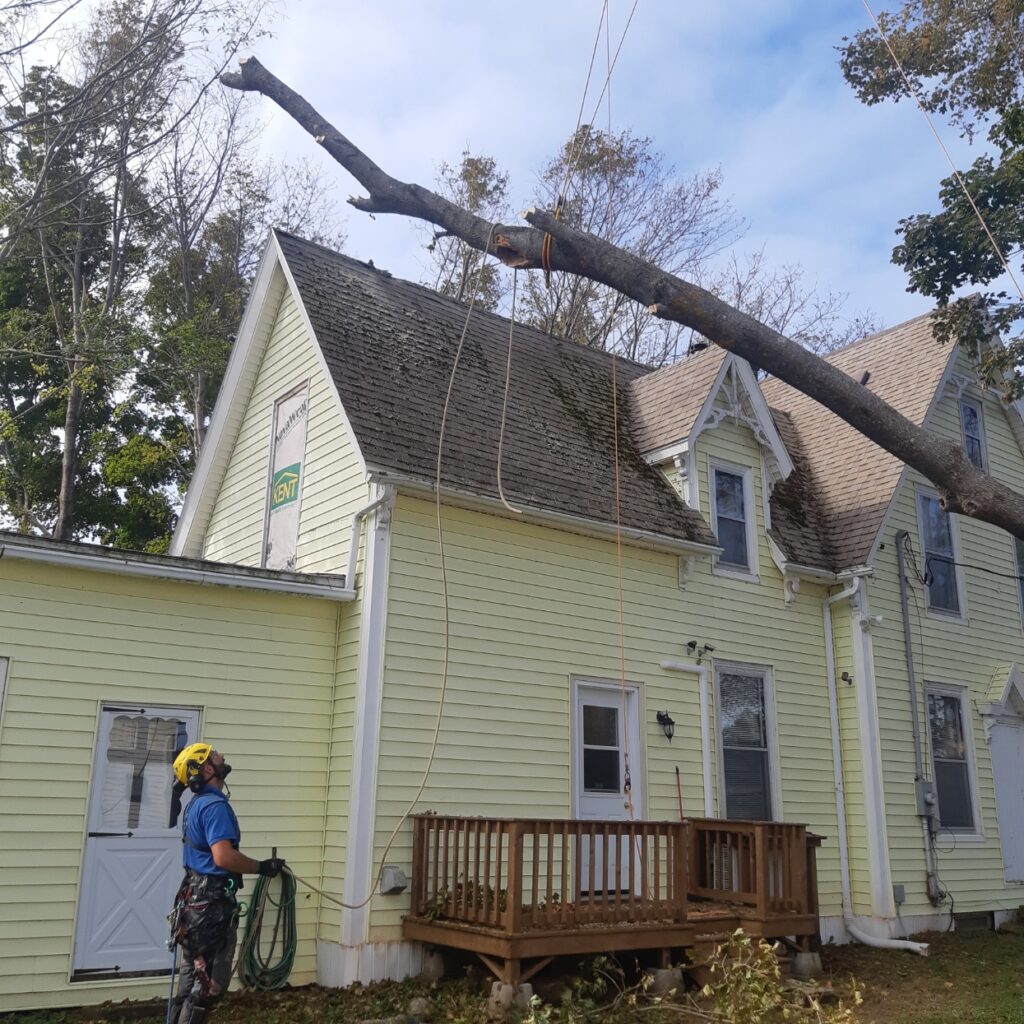 1. FALL HOURS AND OPERATION
2. WOMEN'S TREE CLIMBING WORKSHOP SCHOLARSHIP
3. FALL PLANTING CANCELLED
4. INTERNATIONAL SOCIETY OF ARBORICULTURE CONFERENCE
5. PEACE BY CHOCOLATE RAFFLE
---
1. FALL HOURS AND OPERATION
Woodpecker Tree Care has had a fantastic year so far, and we are so thankful for all our clients. Our twentieth year in business is our busiest one!
At this point in the season, most new work is booked three to four weeks after you agree to a quote. If you are expecting a quote from us and haven't received one, be sure to check your spam folder. Still nothing? Give us a call and we can provide an update.
Woodpeckers are on duty Monday to Friday, from 8AM to 4PM. We check our emails every morning at 7AM, and answer the phone if we're not too busy on a job site. If you get our voicemail, it's very helpful if you leave your name, phone number, and a brief description of what services you would like.
If you are a fairly new client, or are curious about our process, we have a "What to Expect When You Call" page that walks you through step-by-step.
We hope to see you (and your trees) soon!
2. WOMEN'S TREE CLIMBING WORKSHOP SCHOLARSHIP
Woodpecker Tree Care Ltd. is fundraising to send an interested candidate to the Women's Tree Climbing Workshop in the United States in 2023 (COVID-19 permitting). The Women's Tree Climbing Workshop is run by Melissa and Bear LaVangie, two experienced climbers who recognized the underrepresentation of and lack of opportunity for women in the arboricultural industry. They decided to create and host workshops exclusively for women with varying levels of experience to provide a safe and encouraging environment for them to explore the joy of tree climbing. Gender equity in the workplace is important, and we want to support the Women's Tree Climbing Workshop and their mission to encourage and support women in this industry.
We have several butternut saplings for sale to fundraise for the scholarship. The butternut tree is native to the Maritimes, and it produces edible nuts that can used in natural dye.
If anyone is interested in donating to the scholarship fund, or interested in participating in the workshop, please get in touch with us by email (kevin@woodpeckertreecare.com). If you choose to donate $25.00 or more, Kevin will bake you a fresh loaf of sourdough bread!
3. FALL PLANTING CANCELLED
Hurricane Fiona has kept us busy over the last two weeks, and we sincerely thank everyone for their patience as we move through our acute work. Cleaning up after this hurricane will keep us busy as fall grows colder.
Unfortunately, we will not have the time or resources to provide our fall planting service this year. We typically team up with Charlie the Tree Guy in Old Barns, NS and bring the trees to your door and plant them, but we can't make that happen this fall.
If you have already made a purchase from Charlie with the intention of us picking it up, please get in touch with us and we will see what we can do for you.
Our planting service will be available again in the spring of 2023.
Thank you all for your understanding.
4. INTERNATIONAL SOCIETY OF ARBORICULTURE CONFERENCE
This September, Kevin will be visiting Malmö, Sweden to attend the International Society of Arboriculture (ISA) international conference. Kevin lived in Sweden for many years before moving to Sackville to start his own arboricultural business, and is excited to be visiting it again. It is not often that so many members of the arboricultural field are under the same roof, so it will be an invaluable learning experience for all. Arboriculture is a developing science with constantly changing technology, so an international conference like this one is a fantastic way to stay informed of the most recent developments.
Kevin is excited to represent Woodpecker Tree Care Ltd. abroad, and come back with tales of tree technology.
5. PEACE BY CHOCOLATE RAFFLE
2022 is Woodpecker Tree Care's twentieth year in business, and one of the ways we are celebrating is with a year-long monthly giveaway for members of our mailing list. On the 15th of every month, we will draw from our subscriber list and give away some delicious goods from Peace By Chocolate, from Antigonish NS.
Scroll to the bottom of this page to sign up for our newsletter.