John optimistically purchased this Ulmus "Morton" elm hybrid, more commonly known as an "Accolade" elm, from Charlie the Tree Guy this fall. The Accolade cultivar was originally planted in 1924 at the famous Morton Arboretum (Lisle, Illinois). In 2005, the Accolade was studied alongside several cultivars in the US National Elm Trial, which determined the survival rate among elms. At the time, elm trees were dying off by tens of millions due to Dutch Elm Disease (DED) and other pests. Accolade came out as one of the top hybrid cultivars, with a 92.5% survival rate.
During the US National Elm Trial, it was determined that the Accolade elm is very resistant to Dutch Elm Disease, which is a deadly fungus that has been killing elms in this area since the 1980s. The disease is very contagious among elms. It spreads on the backs of elm bark beetles, and leaves shrivelled skeletons of these trees behind. The loss of these trees has transformed many municipal parks and streets, since elms are often planted there to provide shade with their beautiful vase shape and lush canopy. Each year, the Maritimes loses more trees to this disease, and it shows no signs of slowing down.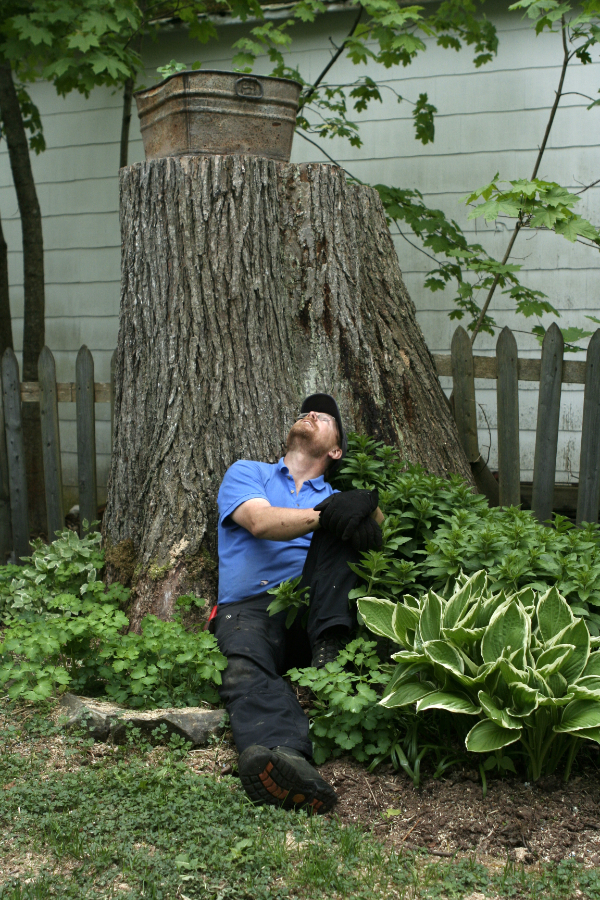 We share John's hopeful optimism for Maritime elms, and are doing our best to protect existing elms from DED with a treatment called DutchTrig. DutchTrig is a biological and organic control agent that is injected into the elm's bark during the springtime, which introduces the tree to a safe amount of DED and allows it to build up its immune system (sound familiar?). Next spring, you might see us going from elm to elm with an injection gun that looks like something from a sci-fi movie. While it doesn't have a 100% chance of protection, it is better than no protection at all.
The original Accolade elm from 1924 is keeping us hopeful. It's still standing, nearly 100 years later, and has survived three Dutch Elm Disease epidemics. With any luck, John's Accolade elm will thrive for generations to come in his backyard arboretum in Woodpoint. Between planting DED-resistant elms such as Accolade and injecting remaining elms with DutchTrig, an organic treatment that provides some protection against the disease, we hope to see elms thriving in this area for generations to come.
You can read more about Maritime elms, DutchTrig, and Dutch Elm Disease on our website. If you have an elm tree, want to learn more about resistant cultivars, or would like to support our efforts to protect Maritime elms, contact Woodpecker Tree Care's Maritime Elm Protection Initiative coordinator by phone (506-536-0021/ 902-667-1021) or email (meg@woodpeckertreecare.com).