1. SUMMER HOURS AND OPERATION
2. WELCOME NEW CREW MEMBERS
3. ISA TREE CLIMBING COMPETITION
4. DUTCHTRIG INOCULATION SEASON
5. MOWING WITH CARE
1. SUMMER HOURS AND OPERATION
The snow disappeared quickly for us this year, and we are happy to see the leaves burst out of their buds in the sunshine. This is the time of year when you may notice some changes in your trees, depending on if and when it leafed out. We are ready and excited to see you and your trees. Our phone lines are open and our inbox is ready to hear from you.
We plan to take summer vacation during the first week of August this year (July 31-August 5), returning to work on the 7th. Email is the most efficient form of communication during that time, as our voicemail box may fill up while we are away.
Woodpeckers are on duty Monday to Friday, from 8AM to 4PM. We check our emails every morning at 7AM, and answer the phone if we're not too busy on a job site. If you get our voicemail, it's very helpful if you leave your name, phone number, and a brief description of what services you would like. You will likely be contacted by Rory or Meg, the administration dynamic duo.
If you are a fairly new client, or are curious about our process, we have a "What to Expect When You Call" page on our website under our "About Us" section.
We hope to see you (and your trees) soon!
2. WELCOME NEW CREW MEMBERS
In the springtime, we put out a call asking for new crew members unsure of what might come back. We were delighted by the enthusiasm online and otherwise, and have been lucky enough to hire three new amazing part-timers. Thank you to everyone who expressed interest in our ad, it was wonderful to hear from so many tree enthusiasts.
You will see Dave, Jess, and Greg on the job with us throughout the year. Each of them brings enthusiasm and a variety of experience and special skills, and we thoroughly enjoy working with them.
Multi-talented Dave Carey has joined us full-time, and brings a catalogue of knowledge and skill with him. Some may know Dave from his leather working endeavors, Dave Carey Leatherworks, or own a piece or two.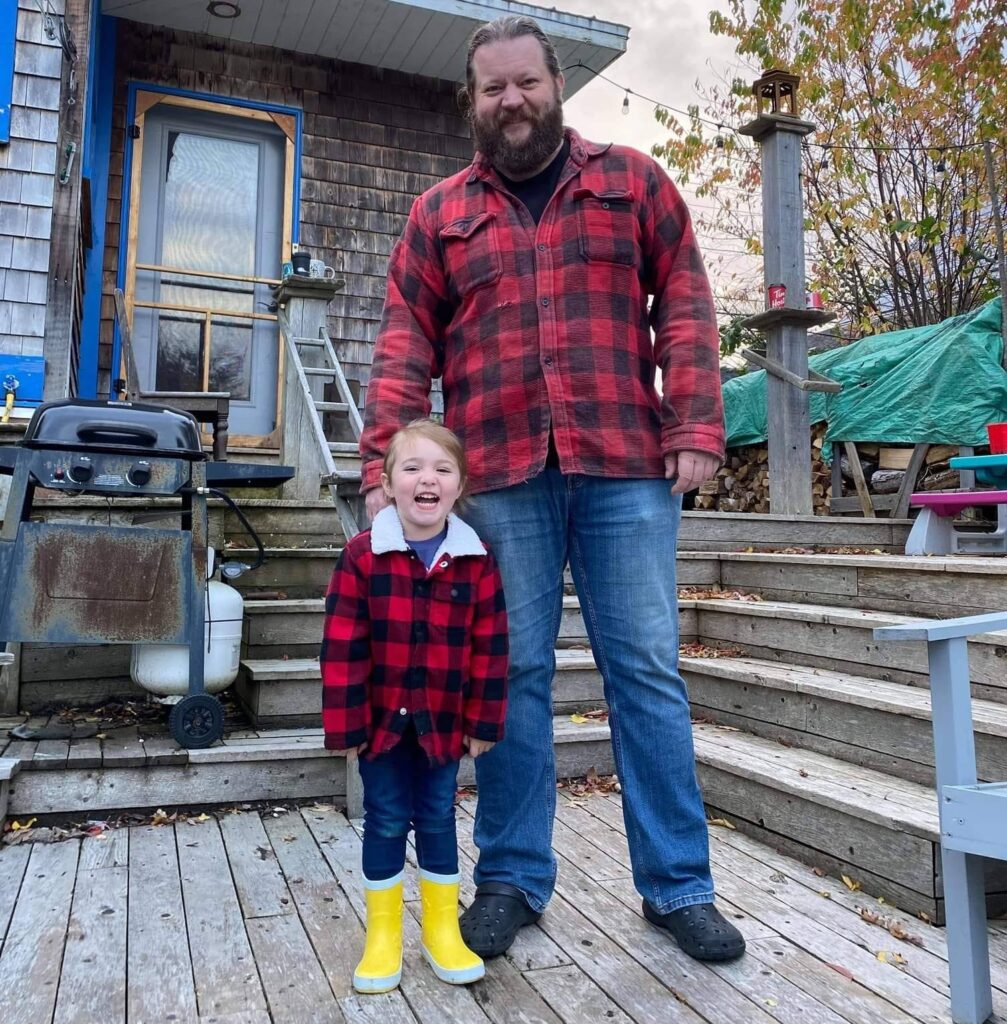 Dave has already repaired and restored some of our beloved equipment, including our chainsaws and loppers. He is also working on custom climbing gear and spur maintenance for us. You will see Dave on most job sites throughout the year, rain or shine!
Woodpecker Tree Care is also glad to welcome Greg Newton, part-time Woodpecker and full-time compost enthusiast. Greg is passionate about all things compost, and brings with him extensive soil knowledge and tools for assessing its health and compaction.
Greg is an enthusiastic learner and asks fabulous questions, and is learning pruning and chipper basics on the job. He also takes care of the Woodpecker trucks on the weekends, and keeps them clean of sawdust and mud (thank you, Greg).
You will likely see Greg during planting and gardening season, and we are glad to have his knowledge and enthusiasm on board.
Last but not least of the new hires is Jess Paget, who brings a plethora of relevant experience with her, from tree planting to vegetable farming. She is involved in many forest and tree-related projects, including Community Forests Canada.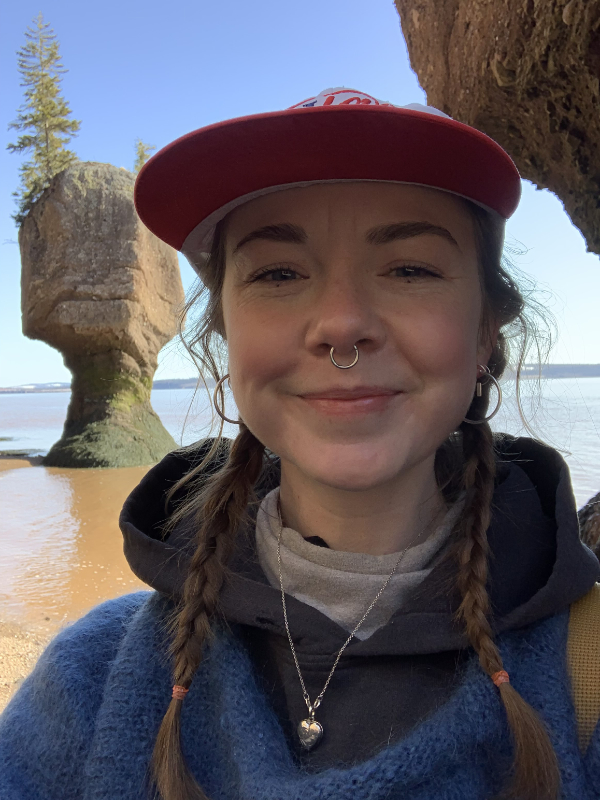 She is fast to learn and has taken part in several organization and maintenance tasks, which has been invaluable. You can find Jess working with our friends at Open Sky Co-Op these days, and will see her on the job with us part-time over the warm months.
3. ISA TREE CLIMBING COMPETITION
Kevin and Meg volunteered as a judge and timer at the 2023 ISA Tree Climbing Competition in Fredericton, New Brunswick this year. Meg, Woodpecker Tree Care's apprentice climber, was able to watch some of the very best climbers that New Brunswick arboriculture has to offer. She learned a lot watching these pros, and she and Kevin were able to connect with faces of the tree world, both familiar and unfamiliar.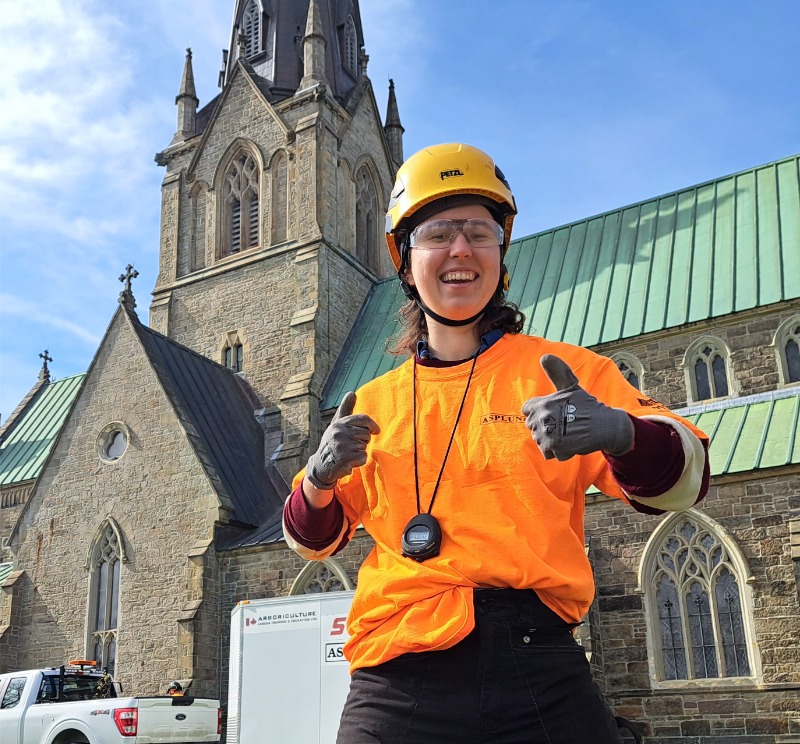 The competition consists of five main events; the single rope technique speed climb, the double rope technique ascent, the throw line target event, a work event (a series of tasks within the same tree, including ringing a bell and landing twigs on a target within a small time frame), and a mock aerial rescue. Meg spent most of her down time observing the mock aerial rescues, which consisted of an over 200lb dummy in a climbing harness suspended in midair that the climbers were tasked with lowering safely. Climbers are judged on their climbing technique, but also their coordination of pretend emergency services, and instructions given to the "injured" climber.
Many thanks go to Danny LeBlanc and the crew of Travelling Seed, who organized and ran the event. It's not easy getting a crowd of arborists to focus when there's cool gear, techniques, and like-minded tree nerds around, but they ran a smooth and fun event. Meg plans to compete next year, but has a lot of practice ahead before that happens!
---
4. DUTCHTRIG INOCULATION SEASON
The lilacs have bloomed, and with their scent wafting in the air Meg set out to complete the annual preventative DutchTrig inoculation rounds. This year, Meg completed her Pesticide Applicator Certificate exam and was able to administer the injections. With the help of Kevin and Greg, she traveled for two days, between May 29th and 30th, and injected a grand total of 46 elms.
This is the second year of many elms' 5-year sponsorship, including two in the Lower Sackville Methodist Cemetery (sponsored by Wheeler Electric, Marc Truitt, and Linda Snyder). One large Scotch elm in the York Street Cemetery was inoculated for the second year in a row, thanks to Shawn and Angie Mesheau. The elm trees on the Drew Nursing Home grounds received another round, with the help of Scott Hall, Rebecca and Cory Allen, and Greg Soper.
While the campaign was an overall success, we have to report the unfortunate loss of the iconic American elm along the Minudie riverbank. The tree, easily identified by an eagles' nest in the canopy, was in full leaf when Hurricane Fiona devastated the maritimes. The high winds were too powerful, and knocked it flat on its side. Meg paid her respects to the fallen tree, and injected the remaining elms (which appear to have suffered minimal damage).
Thank you to all of our generous sponsors and elm-loving clients for participating in another successful year of elm preservation!
---
5. MOWING WITH CARE
No Mow May is over, so many folks have dusted off their push mowers and weed whackers. Your tree might seem tough, but running over roots or hitting a trunk with a weed whacker can cause serious and irreversible damage to your trees. It can be especially problematic if those wounds are repetitive, which mowing wounds often are. When wounded, trees are more prone to decay, disease, and structural problems. The best way to help your tree this mowing season is by giving your tree some space while you mow.
In the event that you accidentally bump your tree and cause a wound, resist any urge to cover that wound with dressing. We have encountered trees with wax, paint, or cement applied to holes or wounds in an attempt to help it recover, but research indicates that these methods ultimately do not help and can sometimes cause further damage.
The next time you're on a walk, take a look at surface tree roots and see if you notice any mower damage. It will often look like a canker, or as though layers of bark have peeled away. Prevention is the best medicine!