---
HAPPY 20TH WOODPECKER TREE CARE & CHOCOLATE RAFFLE
2022 is Woodpecker Tree Care's twentieth year in business. Kevin Anderson started this business on his own in 2002 when he returned to the Maritimes after living abroad in Sweden. The crew has expanded to include five other regular team members and occasional casual workers, including full-time manager Rory Fraser who is beginning his eighth season this year.
One of the ways we are celebrating is with a year-long monthly giveaway for members of our mailing list. On the 15th of every month, we will draw from our subscriber list and give away some delicious goods from Peace By Chocolate, from Antigonish NS. We will contact the lucky winners by email and arrange for a drop-off or send the sweet treat in the mail!
We are excited to serve New Brunswick and Nova Scotia for our twentieth year, and for more years to come. Thank you to our clients for their ongoing support and patronage.
REQUEST FOR ONLINE REVIEWS
Many clients let us know that they are happy with our work by way of an email, phone call, or hand-written note. We appreciate all of the feedback we receive, but as we are developing our online presence we'd like to share this feedback with a broader audience.
If you hired Woodpecker Tree Care, we welcome and encourage you to leave a review on Google and Facebook. Online reviews are extremely helpful to us, and only take a moment to fill out.
These links will lead you to our Google reviews, one for our NB customers and one for NS customers.
New reviewers will be entered into a draw for sweet treats from Peace By Chocolate! Thank you to all clients who have provided us feedback.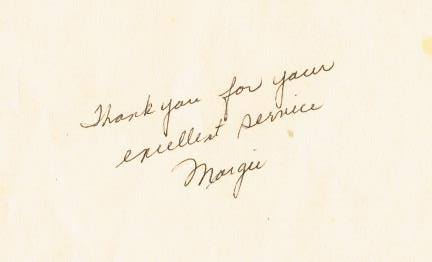 FAREWELL, LUCIANO
Beloved coworker Luciano Onichino spent his time split between tree-climbing and therapeutic massage training, and made the leap to full-time RMT last fall.
It was a pleasure to work with Luciano for the past three years. We are very happy to see him pursue his passion for wellness, and highly recommend his services. His skills and great spirit will be missed by us and many of our clients alike, but we're sure we'll see him for an after-work beer every now and again.
You can find Luciano at the Miramichi Naturopathic Health Clinic and Dawne Cook's Clinic in Sackville, NB. Best of luck in your new career, Luciano!
MARITIME ELM PROTECTION INITIATIVE (MEPI) COORDINATOR UPDATE
Our Maritime Elm Protection Initiative coordinator, Meg, is spending the winter working to prevent Dutch Elm Disease in valuable elms in the Maritimes. We are using the DutchTrig treatment for a third round this spring, and are excited to expand our reach.
DutchTrig is a preventative treatment that works similarly to a flu shot. Healthy elms need to be injected in the spring so that when they are exposed to the deady Dutch Elm Disease, they will have built up an autoimmune defence against it. We are prioritising elms that have scenic, historic, and/or property value for our sponsorship efforts. We are also offering DutchTrig to elm-owners and elm-lovers who want to help preserve these Maritime trees.
We are searching for elm lovers who want to support this project by sponsoring a valuable elm in the area. There are several to choose from, including elms on historical property in Minudie, NS, and an elm growing in a landmark graveyard in downtown Sackville, NB. As DutchTrig is an annual treatment, we encourage sponsors to commit to a period of 5 years. If you want to help us try and prevent illness in these elms, your support is very much appreciated.
For more information, please contact the MEPI coordinator at meg@woodpeckertreecare.com.
BRUSH CHIPPER ADVENTURES
If you follow us on social media, you likely saw that one of our Vermeer chippers went on an adventure last fall. It was stolen in the night, and for a stressful few days we were working with only one chipper. Thankfully, it was returned to us unharmed except for an unfortunate paint job. Haylock Truck & Trailer gave it a good sandblasting and restored the colour to its original yellow.
While the experience was definitely unpleasant, we are grateful for police and community support we received during that long week. The theft also prompted us to up our security and consider the possibility of a new wood chipper.
We rented a bigger Vermeer chipper for a week, and were impressed with it. It makes brush clean-up more efficient, which means the crew can get more done in less time. After thorough consideration, we brought it home for keeps. Roddy, our trusted Vermeer mechanic, is doing some work over the winter to make sure the new chipper is in good shape for another busy season.
WINTER HOURS, SPRING START DATE, & SPRING DISCOUNT
Woodpecker Tree Care was busy right up until Christmas this year. When the weather was cooperative, we were out in our winter gear. You never stay cold for long when you're climbing or hauling brush! Thank you to our clients for another great season.
Many Woodpeckers are taking the winter to work on their other projects, but work is still happening at HQ. Kevin and Meg are in the office Monday to Wednesday, getting things ready for the upcoming season. The surge of COVID-19 cases in the community means they have their morning coffee over Zoom, but hopefully they can swap ideas in-person soon enough.
The full crew is back in action on March 1st. With any luck, the weather will allow us to hit the ground running. If you were on our list in 2021 and we didn't get to you yet, rest assured we will get to you as soon as possible this spring. We're offering a spring discount for tree work booked before April 1st, so give us a call or send us an email to take advantage of our early-season deal.
We look forward to serving New Brunswick and Nova Scotia in the spring!
Woodpecker Tree Care's winter office hours:
Monday: 8AM – 4PM
Tuesday: 12PM – 4PM
Wednesday: 8AM – 4PM