This is the third in a series of seven we're calling "Meet the Team Monday"
Rory Fraser walked onto our job site for a visit in 2014 and hasn't left since, much to our gratitude. Since leaving his former job as an elementary school librarian in Oman, Rory has embraced the world of arboriculture with both hands.
The team appreciates his chipper attitude, attention to detail, and dedication to safety. He has become a first-rate climber, earning his ISA Certified Tree Worker — Climber Specialist credential in 2016. He is an active volunteer in the ISA Atlantic Chapter Tree Climbing Competition, and the voice you're most likely to encounter when you give us a call.
While he was born in Halifax, Rory spent most of his childhood in Muscat, Oman where he fondly remembers snorkelling, fishing, and sailing with his parents and siblings. He met his wife Kate, superstar teacher and server at Bistro le Chat Bleu, and the pair eventually settled down in Sackville for the long-haul in 2013.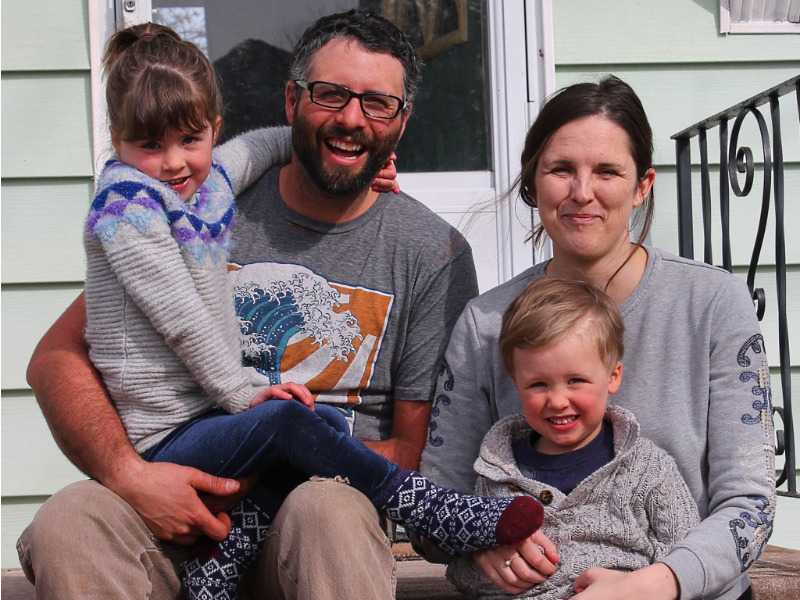 Rory and Kate have two lovely children — Isla and Rowan — who think that climbing trees for a living is an ordinary thing for a dad to do. When he's not climbing, you can find Rory spending time with his wife and kids, playing ultimate frisbee, or visiting his parents on Sherbrooke Lake, NS.
Check out Rory's STAFF BIO for pictures from an arborist's work day.